Post date:
Mon, 09/14/2015 - 9:58am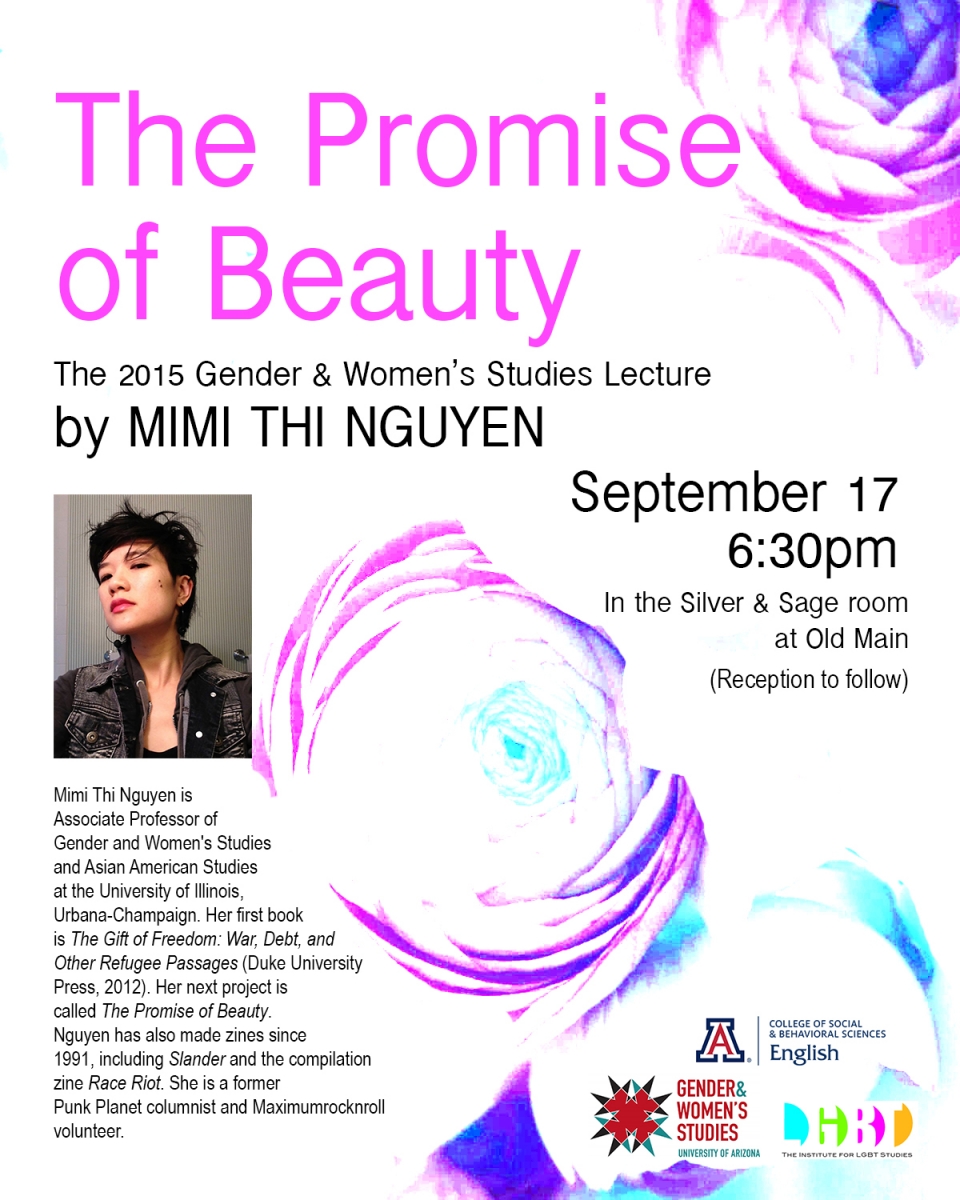 The Promise of Beauty is concerned with beauty in crisis—about the conditions beauty requires to flourish, with and against the threat of its disappearance or destruction; and about the transformation of those conditions to sustain such life that the beautiful promises to us. Consider as just one example these words in a 2003 Vogue feature about burqa... Read more
Post date:
Tue, 09/08/2015 - 3:05pm
For the 3rd year in a row, one of our PhD students has won an AAUW American Fellowship in support of her dissertation.  Elizabeth Verklan, a graduate student in the Department of Gender and Women's Studies, was awarded an AAUW American Fellowship to complete her dissertation, "Objects of Desire: Feminist Inquiry, Transnational Feminism, and Global Fashion."
Post date:
Wed, 05/13/2015 - 11:04am
Post date:
Tue, 03/03/2015 - 11:25am
See the attached  for a list of GWS Spring 2015 courses!
Post date:
Thu, 10/02/2014 - 11:10am
BLACK LIFE MATTERS: Scholars, writers, artists, activists, policymakers, and community members will come together in Tucson, Arizona, in January 2015 to discuss WHY Black life matters and WHAT can be done about sustained racialized state violence. Check out http://www.blacklifemattersconference.com/ for more information and to register for the free conference.
... Read more
Post date:
Wed, 08/13/2014 - 4:03pm
See the attached poster for a list of GWS summer courses, or check out the link HERE for summer course flyers!
Post date:
Fri, 05/30/2014 - 11:56am
Post date:
Tue, 05/06/2014 - 9:49am
Post date:
Tue, 04/22/2014 - 10:40am
See attached poster for details.
Post date:
Fri, 04/11/2014 - 11:05am
Pages